International Conference On Recent Trends In Engineering And Technology (ICRTET-2023) Email: ic@conferenceworld.in

International Conference on

Recent Trends in Engineering and Technology

(ICRTET-2023)

Organizers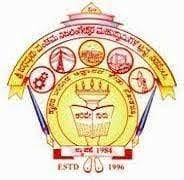 Hirasugar Institute Of Technology, Nidasoshi.
International Association Of Research And Developed Organization (Iardo)
[Under The Banner Of India Educational Charitable Trust (Regd.)] Ghaziabad (India)
And
Conference World
8th & 9th December 2023
Mail Your Reserch Paper:
ic@conferenceworld.in
About The Conference
Icrtet-2023 Intends To Provide A Common Platform To The Researchers, Academicians, Practitioners, Engineers, Research Scholars, Pg And Ug Students In Frontline Evolutionary And Challenging Fields. It Is Expected To Share Their Knowledge And Research Expertise To Advance In The Areas Of Emerging Scientific Applications In Engineering And Technology, As Well As To Create A Prospective Collaboration And Networking On Various Allied Ventures.
About The College
The Institute Is Run By His Holiness Shri Jagadguru Pancham Shri Shivalingeshwar Mahaswamiji Under Sjpn's Trust. It Was Founded By His Holiness Shri Pancham Nijalingeshwar Mahaswamiji, The Ninth Pontiff Of Shri Siddha Sousthan Math Nidasoshi In 1984. This Engineering Institution Was Established In The Year 1996 With The Approval Of The All India Council For Technical Education (Aicte), New Delhi And Is Permanently Affiliated With Visvesvaraya Technological University (Vtu), Belagavi. Hirasugar Institute Of Technology (Hsit) Is One Of The Premier Engineering Colleges In The Belagavi District Of North Karnataka Serving Successfully By Providing Quality Education To The Rural Intellect For The Last 27 Years. The Institute Is Accredited By Naac At 'A' Grade And Nba. The Hsit Is Spread Over 48 Acres Of Land. The Campus Has All The Basic Amenities For The Overall Development Of The Students With Spacious Infrastructure. The Institute Has Well-Equipped Modern Laboratories And Well Well-Stacked Computerized Digital & Open-Access Library System. The Institute Has Facilities Like Separate Hostels For Boys And Girls, Staff Quarters, A Canteen, A Bank, A Guest House, A Generator, A Playground, A Multi-Station Gymnasium Hall For Indoor Games, Yoga And Transportation For Students And Staff. The Hsit, Nidasoshi Offers 4 Years Of Full-Time (B.E.) Bachelor Of Engineering Degree Courses In Five Disciplines With A Total Intake Of 420 Students, Mechanical Engineering, Electrical & Electronics Engineering, Electronics & Communication Engineering, Computer Science Engineering And Civil Engineering.
Conference Tracks
Authors Are Solicited To Contribute To The Conference By Submitting Articles That Illustrate Research Results, Projects, Experiment Works And Industrial Experiences That Describe Significant Advances In The Following Areas, But Are Not Limited To:
You Can Contribute The Paper In Any Language; The Conference Proceeding with ISBN Will Come In Multilingual.
All Engineering Fields.
Basic Humanities and Sciences
Commerce & Management Studies.
| | |
| --- | --- |
| Environmental Science | Human Resource Strategies, |
| Earth Science | Knowledge Management, |
| Life Sciences: | Leadership And Change Management , |
| Chemical Sciences | Organizational Behavior, |
| Physical Sciences | Strategic HRM And Global HR, Accounting Ethics, |
| Material Sciences | Change Management, |
| Agricultural Sciences | Corporate Social Responsibility, |
| Computer Sciences | Contemporary HRM, |
| Applied Sciences | Digital Marketing, |
| Business Management, | Entrepreneurship And Development |
Important Dates:
Conference Dates: 8th-9th December 2023
Website: www.conferenceworld.in, www.iardo.com
Paper Submission Deadline: 01, December 2023
Paper Acceptance Decision: After 5 Days of Submission
Camera Ready Paper Submission & Registration Deadline: Within 3 Days after Acceptance
Mode of Presentation
Two Tracks :
Offline
Online
1.Author Can Attend Conference, They Can Present Paper In Campus
2.Author Who Can Unable To Attend Conference, They Can Present Paper Online Through Google Meet.
Fee Details:
Non- Author Participation (Only For Attending The Conference) : 500 INR
Presenting The Paper In The Conference (Max 3 Authors In A Paper) : 1000 INR
Publication in Conference Proceeding With ISBN (Max 3 Authors in a Paper): 1500 INR
Publication In Conference Proceeding With ISBN And Publication In Journal: 2000 INR(Peer Reviewed), 8000 INR (Web Of Science),12000 INR (Scopus)
If More Than Three Authors, Each Additional Author Will Have To Pay 500 INR
Page Limit 12, INR 100 Will Be Charge for Each Additional Page.
All Papers Will Undergo A Double Blind Peer Review Process And The Criteria For Acceptance Will Be Based On Quality, Originality, Technical Content And Relevance.
Thanks & Regards
Conference Team
Mail: ic@conferenceworld.in
Hirasugar Institute Of Technology, Nidasoshi.
Mob: (+91) 7830301515 , 9759005373,